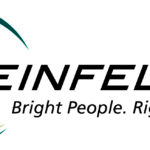 Website Kleinfelder (formerly GANDA)
Job Summary
Kleinfelder is seeking Field Archaeologists on a temporary basis to support a large-scale data recovery project in Guam for the months of April, May, and possibly June.
Qualifications
Bachelor's degree in Anthropology/Archaeology.
Minimum 2 years of archaeological field experience.
Guam or other Pacific Island experience is strongly preferred.
Must have a satisfactory driving record and complete a background check.
Ability to work well with and as part of a team.
This position may require full vaccination from COVID-19.  If that is the case, you will be required to show proof of vaccination or an acceptable exemption in order to work on the project.
Responsibilities and Expectations
The responsibilities and expectations for this position include, but are not limited to:
Candidates must be able and willing to travel and work outdoors in remote locations and for extended periods under all weather conditions (especially high heat and humidity), sometimes in rugged terrain and conditions.
Ability to excavate 1 by 1-meter units for up to 8 hours daily.
Perform basic archaeological recording tasks (e.g., mapping and preparing thorough written documentation and measured stratigraphic profiles).
Ability to independently recognize archaeological resources in the field.
Communicate efficiently both verbally and in written form and have attention to detail.
Help maintain a safe work environment.
Familiarity with digital field technology (Trimble GPS) and GIS applications and software.
Pay will be commensurate with experience.
About Kleinfelder
Kleinfelder has been connecting great people to the best work since 1961. We are engineers, scientists, and construction professionals providing solutions that improve our clients' transportation, water, energy, and other private infrastructure. As a responsive, cross-disciplinary team of bright, curious, and innovative problem-solvers, we are dedicated to doing the right thing, every day, on every project from over 60 offices in the US, Canada and Australia.
Kleinfelder is an Equal Opportunity Employer – Minorities/Women/Disabled/Veterans (Compliant with the new VEVRAA and Section 503 rules).
Kleinfelder is committed to a safe work environment. We each have a responsibility to meet this commitment by following Kleinfelder's safety and HR procedures, as well as applicable laws designed to promote workplace safety.
NOTICE TO THIRD PARTY AGENCIES
Please note that Kleinfelder does not accept unsolicited resumes from recruiters or employment agencies. In the absence of a signed Recruitment Fee Agreement, Kleinfelder will not consider or agree to payment for any referral compensation or recruiter fee. In the event a recruiter or agency submits a resume or candidate without a previously signed agreement, Kleinfelder explicitly reserves the right to pursue and hire those candidate(s) without any financial obligation to the recruiter or agency. Any unsolicited resume, including those submitted to hiring managers, are deemed to be the property of Kleinfelder.
To Apply
To apply for this position, please send the following via email to Cacilie Craft at ccraft@kleinfelder.com:
Brief letter of interest and introduction (in the body of the email)
Resume that highlights prior excavation experience
Three references
Applications that do not follow this format request will not be considered.