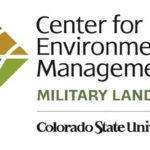 The Center for Environmental Management of Military Lands (CEMML) at Colorado State University is hiring a Cultural Resources Curator to provide on-site program support for the Cultural Resources Management Program at Pohakuloa Training Area (PTA) on the Island of Hawai'i.
The Cultural Resources Curator implements collection programs and protocols and provides direct support for management of documents and material owned or administered by U.S. Army Garrison-Hawaii (USAG-HI). This position provides material preservation guidance and support to a team of archaeologists to accomplish appropriate field collection, transmittal, storage, and care of cultural and historic material. Assists staff in accessing collections, and evaluating and implementing use and study of collections. Facilitates use of collections in accordance with Federal regulations, Garrison policy, and direction from the USAG-HI Cultural Resources Managers. Responsible for compiling data about the collection, participates in education and outreach activities, conducts inventories of collections, and is responsible for coordinating procurement and maintenance of curation supplies. This position may also be required to participate in the National Historic Preservation Act (NHPA) Section 106 and the Native American Graves Protection and Repatriation Act (NAGPRA) processes and assist in consultation with Native Hawaiian organizations and other interested parties.
Annual salary range is $60,000 – $70,000, commensurate with experience and qualifications. Relocation allowance is available; conditions apply.
Colorado State University offers a generous benefits package including 24 days of paid vacation leave, tuition credits, excellent health insurance (including vision and dental), and retirement plans with 12% matching.
Apply by November 13, 2023 for full consideration (posting closes on 12/04/2023). Prospective candidates should apply online at https://jobs.colostate.edu/postings/135342.