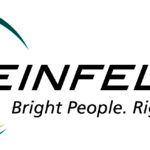 Website Kleinfelder/KLF (formerly GANDA)
Project Director – Hawaiʻi (Permanent, Full-Time)
Job Summary
Kleinfelder (KLF) is seeking an experienced Project Director on a full-time permanent basis to support work in Hawaiʻi and Guam. This position will be based in our Honolulu office. This position does not include relocation expenses from the continental U.S.
Technical Qualifications
Master's degree in Anthropology/Archaeology.
Minimum of 5 years demonstrated, full-time experience directing archaeological projects in the Pacific Region. This experience must include seeing projects and associated technical reports through to successful completion, including through regulatory reviews.
Hawaiʻi, Guam, and/or other Pacific Island experience and cultural awareness is required.
Strong working knowledge of National Historic Preservation Act (Section 106, Section 110), National Environmental Policy Act, and associated federal and state laws and regulations.
Must be a strong technical writer with a minimum of five years of experience as a lead author on technical archaeological reports (if selected for an interview, candidate will be required to submit three writing samples).
Proficient with Microsoft Word, Excel, and Outlook.
Proficient with digital field technology (Trimble GPS) and familiar with GIS applications and software.
Training in an analytic specialty (ceramics, lithics, faunal) or an aspect of environmental archaeology is preferred, but not required.
Ability to plan and manage multiple archaeological projects simultaneously, including coordinating with clients, budgeting, invoicing, supervising staff, and overseeing field investigations, data and laboratory analysis, and report writing.
Ability to independently plan and organize work to meet fast-paced deadlines.
Must be attentive to organization, detail, and accuracy.
Ability to work well with and as part of a team, especially during rugged field conditions.
Employment Requirements
Must have a satisfactory driving record and complete a background check.
Must complete a pre-employment physical to ensure fitness for duty.
This position may require full vaccination from COVID-19.  If that is the case, you may be required to show proof of vaccination or an acceptable exemption to work on specific projects.
Responsibilities
The primary responsibility of this position will be to serve as a project lead for cultural resources management projects. This will include planning and directing multiple archaeological projects simultaneously, coordinating with clients, preparing budgets, reviewing invoices, supervising/training/mentoring junior staff, and overseeing and ensuring technical accuracy of field investigations, data and laboratory analysis, and report writing.
Other responsibilities and expectations for this position include, but are not limited to:
Ensure technical accuracy and quality of archaeological work products.

Serve as lead author and technical reviewer of archaeological reports.

Train junior staff to recognize archaeological resources in the field and perform archaeological recording tasks (e.g., mapping and preparing thorough written documentation and measured stratigraphic profiles).
Periodic travel and work outdoors in remote locations and for extended periods under all weather conditions (especially high heat and humidity), sometimes in rugged terrain and conditions.
Help promote and maintain a safe, respectful, and collaborative work environment.
Serve as a role model to junior staff.
Communicate efficiently, both verbally and in written form.
Pay is commensurate with experience and qualifications with anticipated range of $83,200 – 89,400.
About KLF
KLF is an inclusive organization free from discrimination. We are a stronger organization when we are a diverse workforce and believe that through diversity, equity, and inclusion comes creativity, innovation, and unity. We are proud to offer the following:
Benefits: Kleinfelder offers an excellent compensation and benefits package, including medical, dental, vision, life insurance, 401(k) plan, and paid holidays.
Career Development: We are committed to investing in the professional development of our staff, offering each employee every opportunity to grow, develop, and take control of their career paths. We support these efforts through reimbursements for continuing education as well as many of the expenses associated with trainings and certifications, and opportunities for career development through our internal Mentoring Program.
Equal Opportunity: Kleinfelder is an Equal Opportunity Employer – Minorities/Women/Disabled/Veterans. (Compliant with the new VEVRAA and Section 503 rules)
NOTICE TO THIRD PARTY AGENCIES
Please note that Kleinfelder does not accept unsolicited resumes from recruiters or employment agencies. In the absence of a signed Recruitment Fee Agreement, Kleinfelder will not consider or agree to payment for any referral compensation or recruiter fee. In the event a recruiter or agency submits a resume or candidate without a previously signed agreement, Kleinfelder explicitly reserves the right to pursue and hire those candidate(s) without any financial obligation to the recruiter or agency. Any unsolicited resume, including those submitted to hiring managers, are deemed to be the property of Kleinfelder.
To apply: Send an email of interest to ccraft@kleinfelder.com. Please attach a cover letter and a professional cv with at least three references.