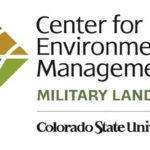 Website Center for Environmental Management of Military Lands
A Curator/Archivist position is available with the Center for Environmental Management of Military Lands (CEMML) to provide on-site program support for the Cultural Resources Management Program,
Environmental Division in the Directorate of Public Works, U.S. Army Garrison, Hawaii (USAG-HI). This
position will be duty-stationed at Schofield Barracks on the Island of Oahu, Hawaii.
The Curator/Archivist is responsible for curating archaeological collections (cleaning, analyzing, inventorying, accessioning/deaccessioning, cataloging, photographing and labeling); maintaining archival records (contracts, photographs, maps, field notes and other significant historical documents); and organizing reference collections (library, maps, photographs, project files, digital files, other reference materials.). This position provides preservation guidance and support to a team of archaeologists and architectural historians to accomplish appropriate field collection, transmittal, storage, and care of cultural and historic material. The Curator/Archivist assists staff in accessing collections, implementing use and study of collections, and oversees private and public use of collections in accordance with Federal and State regulations.
This position implements collections programs and protocols according to guidelines set by AAM (American Alliance of Museums), SAA (Society of American Archivists), ALA (American Library Association), and will comply with Secretary of Interior Standards (36 CFR Part 79), and Department of Defense AR 25-400-2 for documents and material associated with archaeological and historic surveys performed on Army controlled lands in Hawaii.
Apply no later than March 20, 2023 for full consideration (posting closes on 4/10/2023).