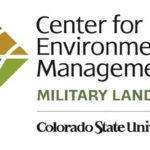 Website Center for Environmental Management of Military Lands
A Project Archaeologist (Research Associate II) position is available with the Center for Environmental Management of Military Lands (CEMML) to provide on-site program support for the Cultural Resources Management Program, Environmental Division in the Directorate of Public Works, U.S. Army Garrison, Hawaii (USAG-HI). This position will be duty-stationed at Schofield Barracks on the Island of Oahu. Moving allowance is available; conditions apply.
This position involves a combination of office and field activities. This position functions as part of a team to support the Army's cultural resources management and compliance tasks, including writing plans and reports, accompanying cultural accesses, conducting archaeological monitoring, site recording, pedestrian survey, data collection and input, implementing data recovery plans, drafting National Register evaluations and other assigned tasks/projects. The Archaeology Field Director will familiarize themselves with installation plans, undertakings, and cultural resources.
The Project Archaeologist will work closely, and in collaboration with, the CEMML Cultural Resources Project Director (Supervisor) and the USAG-HI Cultural Resource Managers (CRMs) and staff assigned to the Environmental Division of the Directorate of Public Works of USAG-HI. This position will serve as a field supervisor for other CEMML Cultural Resources Program staff.
Tasks may include, but are not limited to, inventory and documentation of 25-50 cultural resources annually, reviewing approximately 200 proposed undertakings for National Historic Preservation Act (NHPA) compliance purposes, and provide monitoring and protection support for 50-100 known cultural resources.
Responsibilities may include, but are not limited to, the following: Coordinate scheduling and support from individuals in the U.S. Army, CEMML, and contractors to accomplish fieldwork. Work as the field supervisor of a team of archaeologists and technicians. May be assigned control and coordination of projects under guidance from the CEMML Cultural Resources Project Director and with approval from the USAG-HI CRMs. The Project Archaeologist will also participate in educational and outreach activities.
Must be able to communicate and interact with internal/external staff, Army officials, Soldiers and public in a professional manner. Work requires a high degree of independent judgment/decision making, technical writing and organizational skills, attention to detail, and people skills.
Fieldwork may be strenuous and may involve a variety of environmental conditions such as variable weather, temperature and, humidity, dense jungle, high desert, steep slopes, rough terrain, high altitudes, and occasionally subterranean locations (lava tubes, caves, tunnels, bunkers) if authorized by the USAG-HI CRMs in accordance with an approved risk assessment. Travel by helicopter may be required on rare occasions. Must be able to drive a 4-wheel drive vehicle over rough terrain. Conduct fieldwork under strenuous and extreme outdoor conditions. Backpacking day-trips of several hours are commonly required over rough terrain in remote areas at elevations ranging from sea level up to 10,000 feet.
Must attend the U.S. Army UXO safety awareness training prior to working in those areas, and maintain the awareness training annually for the duration of employment.
Beginning Monday, August 16, 2021, Colorado State University has mandated vaccinations against COVID-19. Faculty and staff are required to submit their vaccine status or declare an exemption. More information about the vaccination mandate can be found on the CSU COVID-19 Information & Resources site here, https://covid.colostate.edu/pandemic-preparedness-team-broad-guidance-for-all-summer-and-fall-2021-activities/
Applicants must meet the minimum qualifications in the announcement to be considered for hire. Apply no later than April 3, 2023, for full consideration at: 
https://jobs.colostate.edu/postings/122927
. Mailed or emailed applications will not be accepted.
Upload each of the items below individually as a Word Document (.doc), PDF (.pdf), or Rich Text Format (.rtf). Please note that incomplete applications cannot be considered. Please remove social security numbers and birth dates from application materials. A complete application consists of:
Statement of Qualifications (one-page letter addressing each qualification described in the announcement) uploaded in the 'Cover Letter' slot.
Resume
References – please include within your application contact information for 3 professional references including at least one supervisor.
References will not be contacted without prior notification of candidates.