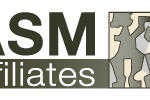 Website ASM Affiliates
ASM Affiliates (ASM) seeks qualified applicants for full-time and part-time positions in its Hawai'i offices for ongoing and future projects. Positions are available at Senior Archaeologist, Crew Chief/Field Supervisor, and Archaeological Field Technicians. ASM is an employee-owned company offering competitive pay and benefits.
Minimum requirements for the advertised positions are as follows:
Senior Archaeologist (Hawaiʻi):
Ph.D. or M.A. in Anthropology/Archaeology; Experience in Hawaiian/Pacific Island archaeology sufficient to meet requirements set forth in HAR 13-13-281; Private sector CRM experience, with a record of increasing responsibility, including minimum 5 years of experience as Project Manager preferred; Ability to manage multiple projects and staff members simultaneously; Experience in cost estimating, project budgeting, and successful proposal writing; Knowledge of federal and state regulatory compliance procedures; Excellent writing and communications skills.
Crew Chief/Field Supervisors (Hawaiʻi):
M.A. in Anthropology or Archaeology or B.A. with at least 5 years private sector CRM experience in Hawaiian/Pacific Island archaeology; Ability to manage multi-person crews in all aspects of archaeological fieldwork and laboratory analysis; Technical writing skills, experience preparing quality site records, cultural resource letter reports, and sections to larger technical reports; Knowledge of federal and state regulatory compliance procedures.
Archaeological Field Technicians (Full and Part-time Positions, Hawaiʻi):
B.A. in Anthropology or Archaeology, including archaeological field school training; Prior private sector CRM experience, preferably in Hawaii or the Pacific Islands, including survey, excavation, and monitoring; Must be detail-oriented, organized, and have superior field skills.
For all positions, Hawaiian language (reading and/or speaking) skills are desirable but not required. Some off island travel may be necessary. Clean driving record and Hawaiʻi driver's license required.
ASM is an equal opportunity employer. We are a full-service, employee-owned heritage management firm with a focus on community-based research. Salary will be commensurate with experience and will include a benefits package. Positions will be open until filled. Please send resume and cover letter to Matthew Clark, M.A., Director ASM Hilo, mclark@asmaffiliates.com. Visit our web-page: http://www.asmaffiliates.com, or call (808) 969-6066.